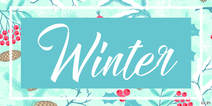 ***PLEASE NOTE Winter Weather Policy ***

When there is any ice or snow, do not use the front steps of the Church, they can be covered in ice and unsafe.

Take notice of the orange caution cones, do not move them.

During winter weather events when the sidewalks and steps are slick, the only unlocked door will be the side door (on the side of the Church near parish hall, near the handicapped parking spaces.)

Sunday & Holy Days of Obligation Mass will be held, however, if it is dangerous for you to be on the roads, you are not obliged to risk your safety or the safety of others in order to get to the Church. Use discretion.


Daily Mass:

Watch the local TV or Radio, if St. John's School is closed, know that the Church will not be open
(Father will remember the intentions in his private Mass.)

The Entire Campus will be closed -

Offices and any scheduled events/classes will be suspended as well.